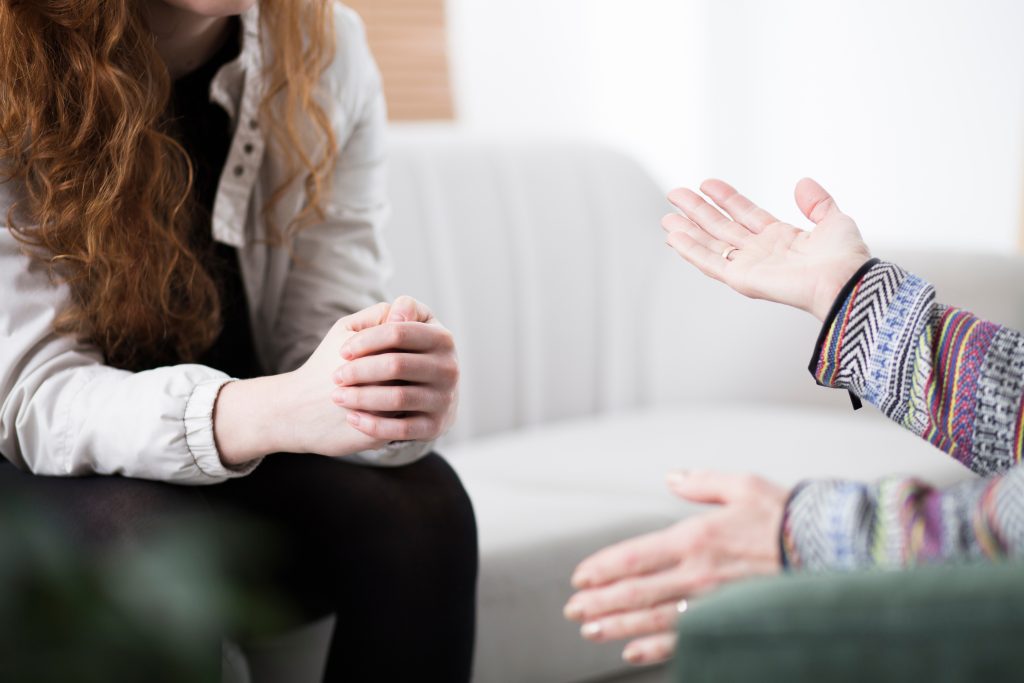 People are looking for therapy now more than ever. We are more stressed, anxious, and unhappy than ever before and with the current pandemic people are becoming more aware of the importance of their and their loved one's mental health. Whilst the NHS are amazing and have some wonderful mental health support the services they can provide are extremely stretched. The same goes for the multitude of superb charities countrywide. Help might not always be available when needed, might be time limited or might not offer you a suitable selection of appropriate therapies to fit your needs. And this is where private therapy can help.
There are 1000s of counsellors out there but finding one that is right for you needs a little consideration to give you the best chance of getting the most from therapy. But where do you start? Finding someone who you can trust, open up with and bare your soul to can feel a little daunting but there are a few helpful things to keep in mind that should make finding a great counsellor for you a little easier:
Take your time and do your research!
If you think about it you wouldn't just rush out and buy the first car, house, or holiday you saw would you, you'd likely take some time, do some research, and shop around a bit before you decide.  Well therapy is the same, in fact I would argue that it is much more important than the next house, car or holiday 😊
Being prepared, thinking about what you want & what fits with your life, taking time to consider and explore the options, and trusting your instincts are all really important when it comes to finding a great therapist for you.
Think about what you are looking for
What is it that is bringing you to counselling? Are there specific issues that you want help with? Most counsellors have a variety of experience, and some specialise in certain areas. If you are looking for help with addictions for example, a counsellor that specialises in bereavement might not be the best choice. Counselling children, young people, couples or families also takes different skill sets from working with individuals/adults, so be mindful to ensure any counsellor you work with has experience in working with clients like you and with your issue(s).
How are you willing and wanting to access therapy? There are lots of choices on how to access therapy – telephone counselling, text-based therapy, email therapy, e-therapy (sometimes called webcam or video therapy), outdoor therapy, face to face. What would feel most comfortable for you, what are you willing to try, what would you really not like? These are all important considerations to keep in mind.
What do you know about therapy?
There are so many different types of therapy, Person Centred, Neuro-linguistic Programming, CBT, Solution Focussed Therapy, Humanistic, EFT, Creative Therapies, DBT, Psychodynamic, EMDR, Mindfulness Based therapies, to name just a few. The list seems endless and can feel overwhelming, but a little bit of research will help make it seem less daunting. Some counsellors have a specific therapy or way of working but a lot will use a combination of theories and approaches and may describe themselves as blended, integrative, pluralistic, or eclectic. Take some time if you can, to familiarise yourself with some of the different approaches and see if anything jumps out at you. If you are open to trying a few different things pick a counsellor that can work with that, if you are adamant that one type of therapy is what you want then consider someone who has a lot of experience in that particular area.
Other things to consider.
Cost. Private therapy is not cheap so think about your budget. Can you afford ongoing therapy for as long as needed or do you need a more focussed approach about a specific issue or issues? Lots of counsellors will offer a sliding scale of charges; don't be scared to ask or try to negotiate a discount for a set number of sessions. If you live in an expensive location then consider a wider search area to find a counsellor who can work remotely with you for less cost. Since Covid19 lots of counsellors have moved their business to online or telephone-based counselling so why pay higher prices for a local counsellor if you don't need to see them face to face?
Frequency. How often do you want therapy? Would weekly sessions fit in with your life, would fortnightly or ad-hoc sessions be better suited? Are you looking for longer term therapy or do you have a specific window of time or issue you want to work on? Ensure you tell any prospective counsellor what would work for you.
Your needs. Do you have any special needs or requirements to make accessing therapy easier? If so ensure any counsellor you consider can accommodate this.
OK, now you have an idea of what you are looking for. Where do you find a counsellor?
If you are looking locally then word of mouth can be really helpful. Do you know anyone who has talked about their positive experiences with a counsellor? – if so ask them. Does your local GP surgery or health clinic have any recommendations? Ask your child's school or college if they know of anyone.
The internet is your friend. A Simple search for counsellors in the UK will bring up various places to find a counsellor. The British Association for Counselling and Psychotherapy (BACP), Counselling Directory, Psychology Today, could be a good starting point, they all ensure counsellors listed on their sites are qualified and vetted.
Once you have a list of some counsellors who seem like they might be suitable take some time to research them. If they have an online presence such as a website, Facebook page or directory listing read it thoroughly. Look for information about how they work, the types of therapy they offer, what clients they work with, their background, qualifications and experience, do they undergo regular training and development, are they members of any professional bodies to ensure they are working to ethical guidelines? Basically, do they tick all your boxes, if not, move on!
So, you have your short list of potential counsellors, now what?
Now get interviewing! Reach out, contact them. Before booking a session most counsellors will offer a free phone call or telephone assessment which should help you begin to get a feel for who they are, how they work, if you like their approach, and if they make you feel comfortable.
This initial conversation should be a two-way process. You have things you want to know to see if they are a suitable counsellor for you and the counsellor should also be interested in finding out about you – they need to work with clients that are suitable for them, so be prepared for some questions about who you are and what you are looking for. Plan ahead, have a list of things you want to ask handy, and only share what you want to and feel safe to of course!
Trust your instincts. Are they passionate about mental health and helping people? Did they take time to listen and understand you? Did they feel like a genuine person trying to connect with you and help you feel relaxed? Did they seem warm, approachable, professional, trustworthy? Have they had their own therapy? Were they happy to and able to answer your questions? Did they ask appropriate questions about you?
If you are not sure, explain that you have a few others to talk to before you make a decision about booking a session – if they are not OK with this then are they really the right counsellor for you?
Finally, some things to avoid:
Beware of false promises!
This is a big bug bear of mine; no counsellor or therapist should promise or guarantee that therapy with them will work for you. How can they? You are not buying a new car/house/holiday, we are far more complex than that and it can take time to find the right approach or therapist for you.
You should be offered hope and encouragement, but counsellors should be being realistic and honest. Yes, for lots of people therapy will be extremely beneficial, but therapy takes work, it's a journey, and sometimes it can take a different approach or different therapist to assist in that process. Does the counsellor you are speaking to offer a one-off trial session so you can test them out, do they encourage you to test out other counsellors too?
Jargon!
Counselling and psychotherapy is a complex field. The amount of scientific, specialised language that can be used can be confusing. Counsellors should always be happy to explain to you how they work and be willing to break things down for you using appropriate, accessible language that fits their audience. If you are looking for a counsellor for your child for example are they able to explain anxiety in a way your child would get it? If they are just trying to baffle you with jargon or impress you with their knowledge is that really what you want?
Avoid any counsellor that says they know exactly how you feel!
Counsellors are great at empathy. They spend many years training and honing their skills. They usually work very hard to get a feel for what your world is like so that they can help you find the answers you want. But they will never know how your world feels the way you do! A great counsellor knows this and will take time to listen, accept and do their best to understand what you are sharing but will always be open for feedback, and being corrected by you if they misunderstand – in fact they will welcome it. It is your journey, your world, you are the expert in that, not them.
---
Hopefully this little blog will help you with a few ideas of what to look for to find your amazing therapist, it's not meant to be an exhaustive list, I could talk for weeks about mental health, counsellors, and therapy but hopefully this gives you a few pointers of what to look and not look for.
Over my years training and working as a counsellor and having my own therapy I have been very fortunate to experience some amazing, skilled, caring, professional counsellors who do everything they can to support their clients. We are out there, and we want to help.
The right therapy with the right therapist can be life changing, I wish you all find what you need, and in the words of the lovely Bréne Brown "We don't have to do all of it alone. We were never meant to."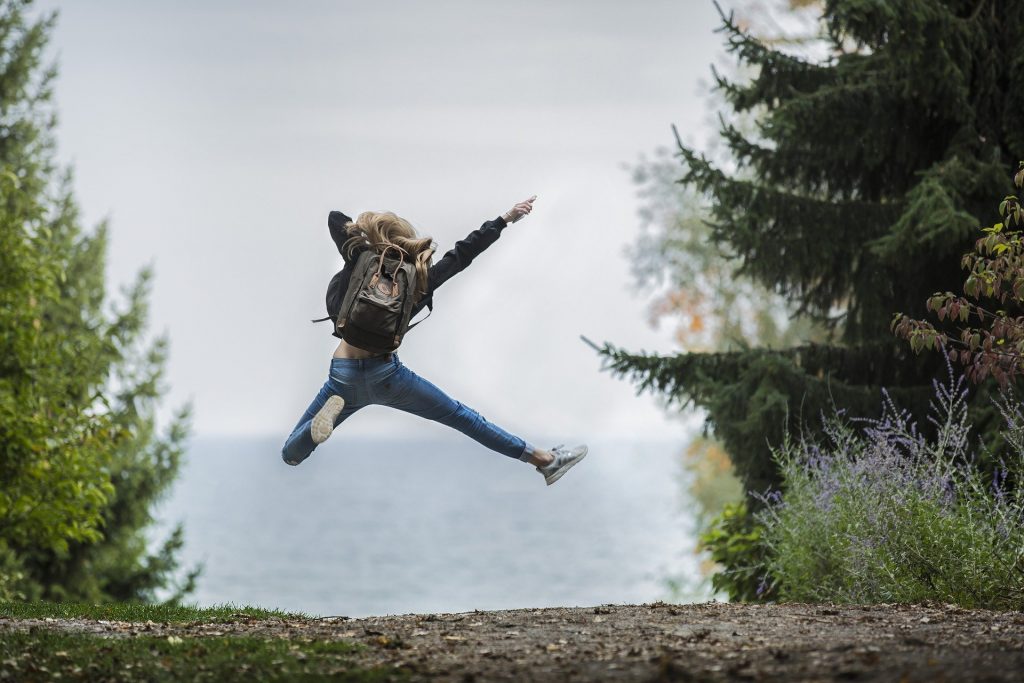 Stay safe & well
Emma xxx